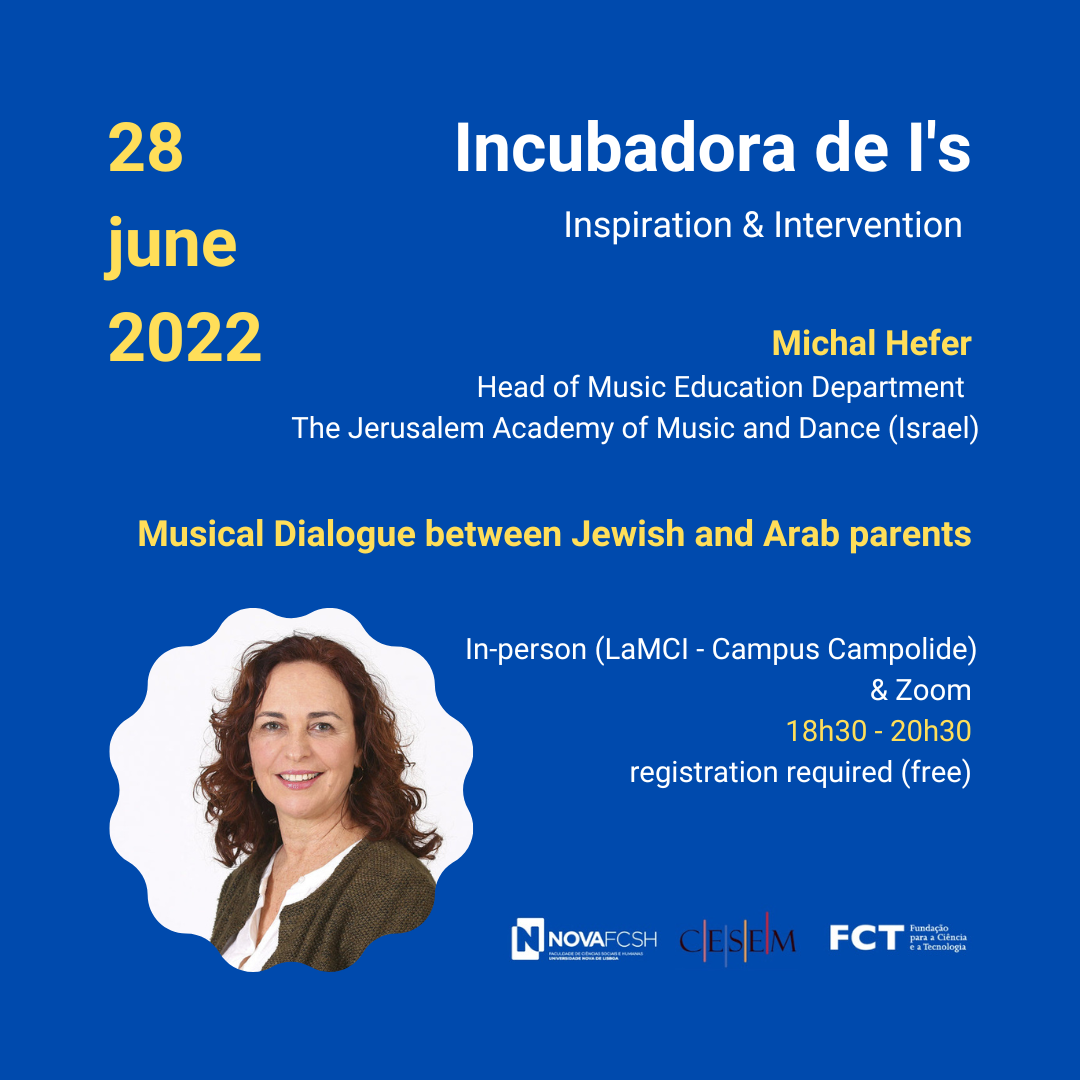 Comissão científica e organizadora: Ana Isabel Pereira, Helena Rodrigues.
Título
Musical Dialogue between Jewish and Arab parents
Descrição
Dr. Hefer will share her experience concerning a musical project where Jewish and Arab parents meet with their children. 
Notas biográficas
Dr. Hefer serves as the Chair of Music Education Department at the Jerusalem Academy of Music and Dance. She completed her doctorate in the field of Music Cognition at the Tel Aviv University and her research interests focus on musical development in the early years, the relationship between movement and music, and teachers education. She is also certified by the Gordon Institute of Music Learning (GIML) and was a pioneer developing Prof. Edwin Gordon's approach for music learning in Israel.
Dr. Hefer developed the program "Ktan- Tone" (Little- Tone) a music learning program that represents a new pedagogical model to enhance infants' musical skills. Her work has been presented in many international conferences. She has given workshops and courses in the United States, Italy, Greece, Brazil, South Korea, and China. In the last 14 years she has been invited to teach and lecture annually at the Donna Olimpia  School of Music in Rome, Italy.  She is a composer, having written several CD's for  children occasionally used in nursary schools and at home encouraging infants and parents musical communication.
Inscrições gratuitas, limitadas e aceites por ordem de chegada. Inscreva-se como ouvinte através dos links:
https://videoconf-colibri.zoom.us/meeting/register/tZIsceCqrDIoHtM7AOXEBKV8mB8Oh1VCXVu1
---